Optimized Dose Advice, BG Predictions, Predictive Intervention Advice for stress-free diabetes management
"I'M ALREADY SEEING THE BENEFITS OF JADE – THE PREDICTION ENGINE IS POWERFUL!"
License the World's Leading Dose Calculation Engine
Jade Diabetes has a proven dose calculation engine. You might think that dosing is really simple. But when Roche's MySugr app gets recalled due to incorrect doses when values other than the defaults are used, you might start to question if any real testing was done at all. And when Sanofi's App gets recalled because it shows incorrect doses when the screen is rotated, you start to question whether big pharma is paying lip service to ISO 13485.
Don't open yourself to a product recall – stick with the proven dosing solution with 58 million+ doses calculated without incident or recall.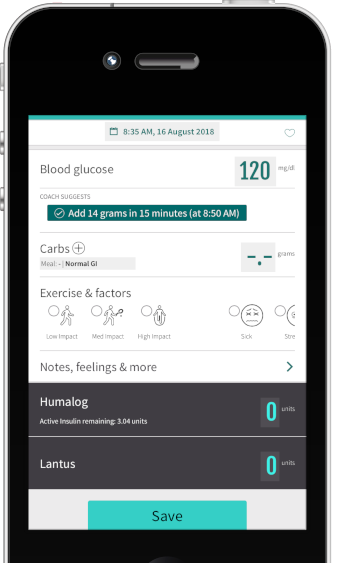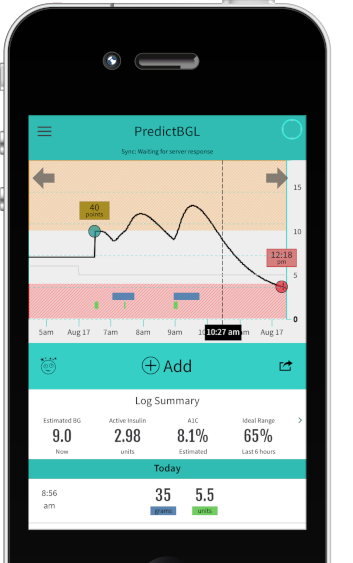 Prediction
License the world's first and best commercial prediction system for your app or device.
Alerts warn of predicted hypos, as well as meal times and basal doses.
No CGM required (but if you have Dexcom, FreeStyle Libre or NightScout, we integrate it).
Coaching
License world's best practice for simply better patient outcomes.
Don't settle for the ADA's low bar for success.
Enable patients to self-educate and become masters of their own diabetes, rather than slaves to 3-monthly appointments.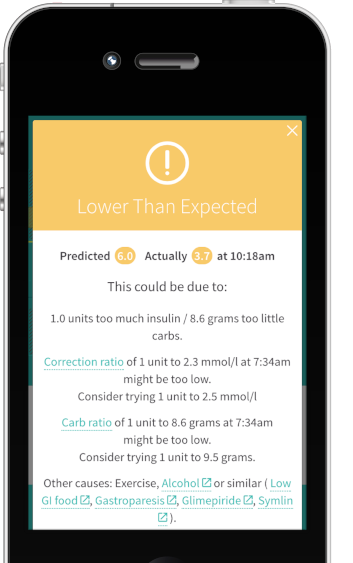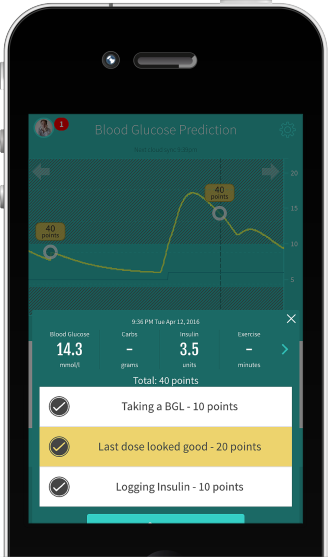 Sharing & Health Care Team
White label or license our HCP platform for unified viewing of all patient vitals.
Reminders & Alerts
Be notified for hypers and hypos for new patients, as required.
Monitor  your entire patient population for anomalies you choose.
Get better patient analytics than Glooko's overpriced population monitoring.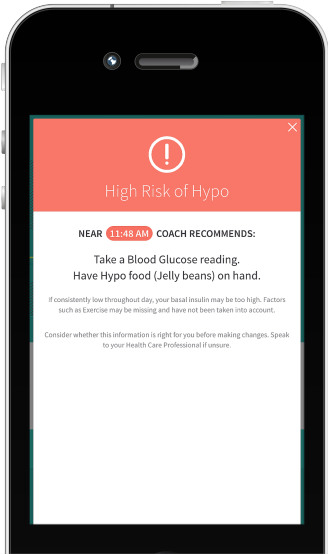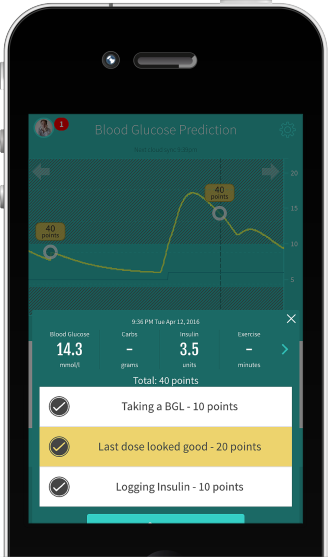 Plug-in LIVE Data…for the FIRST time
Plug-in live data from Dexcom, FreeStyle Libre & NightScout (optional).
Plug-in live data from connected glucometers (via HealthKit on iPhone).
Plug-in food apps for precise doses from 5,000,000 foods – MyFitnessPal, CalorieKing, FatSecret.
Plug-in live data from fitness devices, health trackers, wearables and online health aggregators to refine predictions.
Import data from over 60 diabetic devices, legacy diabetes management systems and our Open API.
License the world's leading diabetes platform tech now
Giving Confidence to People with T1, T1.5, T2, Gestational and LADA Diabetes

See What Our Customers Had To Say