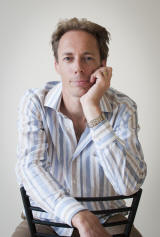 Our CEO/CTO, Simon Carter, is passionate about the use of technology to accelerate change and empowerment in diabetes.
His career has spanned consulting, software sales and marketing, large scale data warehousing (big pharma), user interface design and enterprise software development.
He has had Type 1 diabetes for 34 years.
He is 2014 Fellow in the Startup Leadership Program in the Melbourne Chapter. Simon holds a Bachelor of Computer Science and Engineering (Honours) from Monash University. He is the winner of the Stanford School of Medicine DiabetesMine Innovation Summit, inaugural presenter and co-founder of Melbourne's Startup Healthtech meetup, the winner of the inaugural Best Patient Innovation Award from Australian Patients Association, the winner of the Global Shareware Industry "Best Application" Award (for TextPipe Pro), winner of the Connext Expo Pitching Competition, and is a 500 Startups accelerator participant.
You can connect with Simon on LinkedIn
Our QA Manager, Lisa, is passionate about Quality of Care, streamlined diabetes management in kindergartens and schools, and parent/carer education.
Lisa is a Registered Nurse.
Pre-family raising, her career spanned marketing, human resources, test management and business analysis.
Lisa is the mother of a child with Type 1 diabetes in a busy family of four children, as well as the former President of Wesley College's Parents Association (1400 families) and former President of Syndal Pre-School.
You can contact Lisa about organizing Membership Benefits programs for your diabetes organization or facebook group, or apply online now!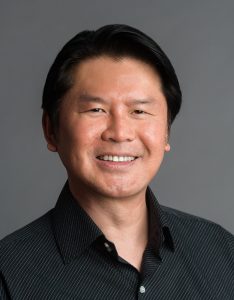 Dr Edmond combines 3 areas of expertise – Clinical, HealthTech & Management Consultancy to help meet and exceed challenges in Healthcare and Life Sciences. 
Edmond helps clients and partners around the world deliver responsible Healthcare and innovative HealthTech solutions and technology. HealthTech (Healthcare Technology) includes BioTech (Biotechnology) and non-biological MedTech (Medical Technology).
Edmond has worked in USA, Europe, Asia Pacific, ANZ and Singapore. He has over 3 decades of global industry experience in clinical practice, corporate healthcare, corporate wellness, medical education and training, healthcare management, health technologies, startups and funding.
Edmond's healthcare IT projects include Covid Vaccine Management System for FreshWorks in ANZ , and a Medical Research & Clinical Trials Portal for MIT / Harvard Medical in Boston, USA. Edmond was Solution Architect for a USD200M IBM ERP Supply Chain platform In Shanghai, USD50M FinTech platform for Deutsche Bank in Frankfurt, a trading platform for State Street Global Advisors in Boston, and NTT Docomo Mobile FinTech in Japan.
Edmond is Medical Advisor, Mentor and Venture Connector to venture capital, private equity and high net worth investors. He is Medical Affairs Advisors to BIOBOT Surgical, MCSANA and other BioTech and MedTech startups. 
CALCULATING DOSES AND PREDICTING BLOOD SUGARS FOR OVER
Over 41,000 people with diabetes worldwide