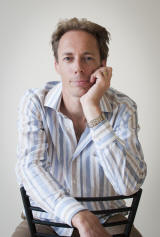 Our CEO, Simon Carter, is passionate about the use of technology to accelerate change and empowerment in diabetes.
His career has spanned consulting, software sales and marketing, large scale data warehousing (big pharma), user interface design and enterprise software development.
He has had Type 1 diabetes for 34 years.
He is 2014 Fellow in the Startup Leadership Program in the Melbourne Chapter. Simon holds a Bachelor of Computer Science and Engineering (Honours) from Monash University. He is the winner of the Stanford School of Medicine DiabetesMine Innovation Summit, inaugural presenter and co-founder of Melbourne's Startup Healthtech meetup, the winner of the inaugural Best Patient Innovation Award from Australian Patients Association, the winner of the Global Shareware Industry "Best Application" Award (for TextPipe Pro), winner of the Connext Expo Pitching Competition, and is a 500 Startups accelerator participant.
You can connect with Simon on LinkedIn
CALCULATING DOSES AND PREDICTING BLOOD SUGARS FOR OVER
48,000 people with diabetes worldwide