Optimized Dose Advice, BG Predictions, Predictive Intervention Advice for stress-free diabetes management
"I'M ALREADY SEEING THE BENEFITS OF JADE – THE PREDICTION ENGINE IS POWERFUL!"
Logging & Dose Calculation
Track 64 types of diabetes data. Log data your way – manually, via connected devices and Apps, or Alexa.
Connect food apps for carbohydrates, protein, fat and fiber data from 5 million foods. Add connected glucometers and CGMs for blood glucose data. Connect digital insulin pens for injected insulin. Connect fitness apps for exercise data. Connect period trackers for menstruation data. Connect pain trackers for pain data.
Calculate doses using ALL your data. Track insulin on board (IOB) to avoid over-dosing. Real, actionable data – see how many carbs to eat when too low, and how long to delay eating when too high. Minimize damaging glucose variability.
Personalize factors for low, medium and high impact exercise, stress, menstruation, sickness, pain and even alcohol.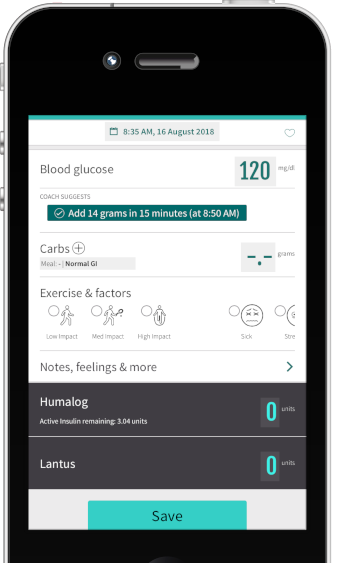 Prediction
The first system EVER to predict blood sugar levels – hours ahead – even overnight.
Predictions get better over time!
Real, actionable data, see the hidden highs between blood tests.
Alerts warn of predicted hypos, as well as meal times and basal doses.
No CGM required (but if you have Dexcom, FreeStyle Libre or NightScout, we integrate it).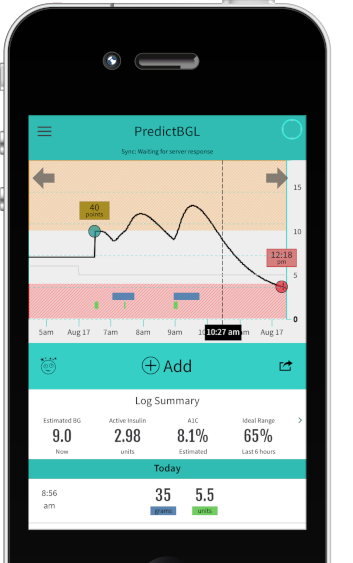 Coaching
Coach helps with suggestions to reduce bad doses, and advises which health care checks are missing. Coach even gives points for correct doses!
Coach keeps you on track – with check-ins twice a month, and links to just-in-time education.
You decide what reward points mean for you or your teenager.
Global leaderboards! – how did you go?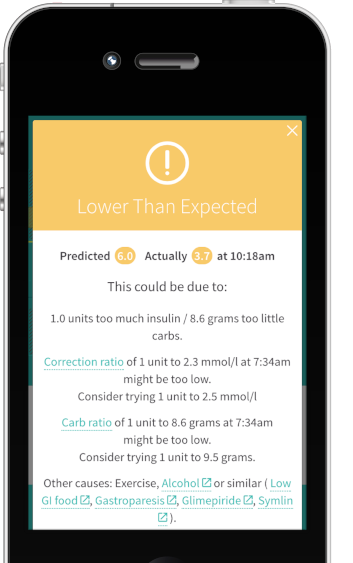 Sharing & Health Care Team
Share data live from the Jade App to your Health Care Team for Tele-Health.
Share from T1 kids at school to Mum or Dad at home or work. Discreetly monitor T1D teenagers out partying.
Unlimited devices.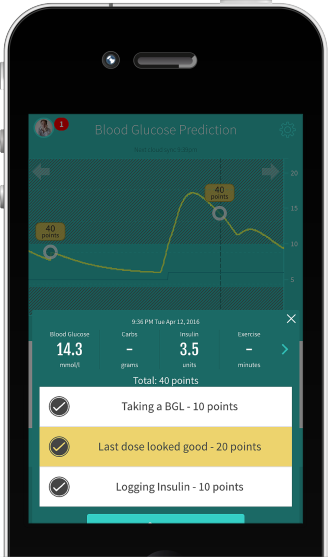 Reminders & Alerts
All the reminders and alerts you need to stay safe and on track.
Reminders for basal doses.
Reminders for meal times and blood tests.
Alerts after delayed eating suggestions.
Alerts at times of predicted hypos and hypers.
Hypo follow-up alerts after being low.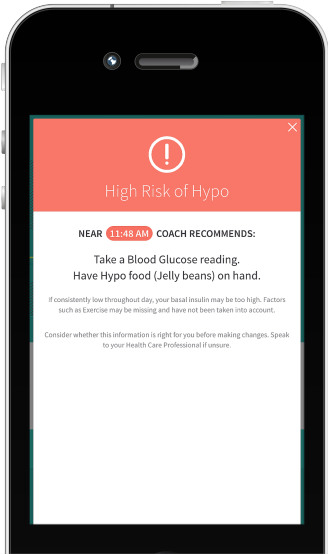 Plug-in LIVE Data…for the FIRST time
Plug-in live data from Dexcom, FreeStyle Libre & NightScout (optional).
Plug-in live data from connected glucometers (via HealthKit on iPhone).
Plug-in food apps for precise doses from 5,000,000 foods – MyFitnessPal, CalorieKing, FatSecret.
Plug-in live data from fitness devices, health trackers, wearables and online health aggregators to refine predictions.
Import data from over 60 diabetic devices, legacy diabetes management systems and our Open API.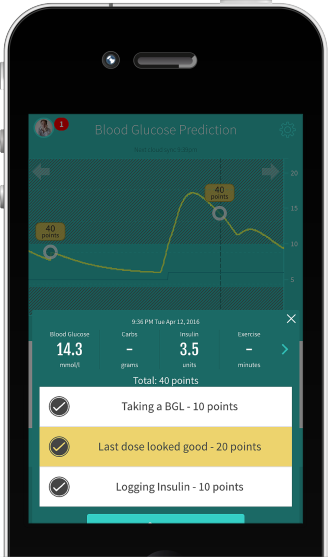 Stress-free Diabetes Management and Better Quality of Life for Patients AND Carers
Giving Confidence to People with T1, T1.5, T2, Gestational and LADA Diabetes

See What Our Customers Had To Say